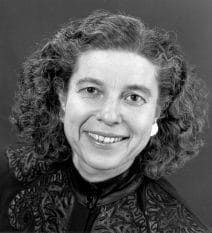 Marsha Forest was a relentless life long advocate for Inclusion. Originally from NYC, she was trained as a teacher of the deaf – including sitting on their hands to prevent using sign language. True to form, Marsha rejected that approach and spent her life teaching and supporting families to explore any and all forms of communication. While teaching at York University, she met Judith Snow and Jack Pearpoint (who she married). The result was the Circle of Friends, and then the MAPS process and later PATH – conversational approaches to reveal and nurture the gifts and capacities in every person – no exceptions. She challenged individuals, organizations, systems, governments -and impacted policy and hope on several continents. Key collaborators on her journey included John O'Brien, Gary Bunch and a bevy of like minded advocates. To promote that cause, she wrote relentlessly, and then created the Saturday Get Together, the Summer Get Together, and the McGill (later Toronto) Summer Institute. Her impact was profound and far reaching. Marsha passed June 2, 2000.the Marsha Forest Creativity Collection:
The Marsha Forest Books
Free Downloads – early history…
About Teaching; It's About Relationships; Learning & Teaching with Common Sense: These three mini books above were written and distributed by the 10,000's through Frontier College in the 1980's Their user friendly style and content means they are as relevant today as the day they were written. Additionally, The Education/Integration series were developed by Marsha Forest while she was at the National Institute on Mental Retardation (NIMR) in the mid 1980's. Marsha wrote and collected stories that explored inclusion and provided support to individuals and families.

Marsha Forest DVD's
A mini collection of videos that feature Marsha Forest in her element – inclusion! Marsha Forest was a 'force'… enjoy.
Marsha's Spirit Moves On….
MARSHA SNYDERMAN FOREST
Because of her impact internationally, the Board of the Centre for Integrated Education and Community decided to change their name to The Marsha Forest Centre.
1942 – 2000
Marsha Forest was a remarkable leader, advocate and champion of inclusion for all. She passed on, June 2, 2000 after a 12 year battle with cancer. She continued to work and teach until weeks before her untimely death.
This is the original 'e-mail' notice sent by Jack on Saturday, June 3, 2000

When there is no easy way to 'break the news', straight truth is the best.
Marsha passed away at 11:30 PM on Friday, June 2, 2000 in her bed at home. She had slipped into a coma less than 24 hours earlier and passed in peace. She joins Father Pat, Shafik, Herb, Raniera, Maria, Bryce – and many more. The spirit of Inclusion is strong – and now requires one less air ticket to distribute support to all of you.
Many people have been concerned that we haven't been writing much this last little while. Truthfully, it was partly because we have been out 'doing things', and partly because I was subconsciously afraid that if we either 'made' or announced any plans, it would upset our rather delicate balance with improving health.
On the weekend, our nearly two month reprieve with better health ended. The roller coaster surprised us with another plummet dive. Breathing problems have been constant, but until the weekend, Marsha was caning about, climbing stairs, walking in parks, going to a few movies, cooking a bit – generally returning to a modified full life. Thursday night we were at a Billy Connelly Show at Massey Hall. Friday night, we were guests at the OACL (Ontario Association of Community Living) annual event where we were presently with a stunning statue honouring us with their first Lifetime Achievement Award. Saturday we had Dim Sum downtown, and took in a movie. Saturday night, a persistent little cough would not stop. Sunday, there wasn't enough 'air' to walk, so we 'wheeled' on the waterfront for two hours with Sheldon. Then things began to deteriorate physically.
We had a parade of doctors on Monday, Tuesday and Thursday. Caring, sympathetic, open to listening, we were well treated. But after three days of 'looking', the 'western medical' system offered no further helpful interventions. Not only did we not want to consider more chemo, it was the consensus that there was no point. Radiation does not work when there is water in the lungs; the water absorbs the radiation. Even the very temporary physical draining of the lung cavity water by needle (aspirating) was considered too invasive and risky.
Yesterday afternoon (Thursday), after returning from the Cancer clinic appointment, Marsha was both physically and emotionally exhausted. We carried her upstairs to bed. She collapsed and went to sleep. She slept the night through.
This morning (Friday) I let her sleep, and when a nurse friend, Betty Currie from Winnipeg arrived for a visit, we decided to wake her and give her a bath. We were unable to wake her. She had slipped into a comfortable coma during the night, and was sleeping comfortably.
Neil arrived and managed our front steps – his first mountain since his triple bi-pass. Dave, Cathy, Barbara, Sandra, Rudy, Victoria, Rose and others arrived throughout the day and spent time in uninterupted chats with Marsha. Dr. Pariser came, and our Palliative care nurse, Samantha. It was serene, peaceful, and gently dignified.
Betty and I were about to give Marsha another back rub at 11:30 when we noticed a visible shift in her breathing. And then it stopped.
Marsha was wearing her father's Tallith (prayer shawl) on her shoulder – and her teddy bear tucked under arm. I was holding her hand.
Our immediate plans are simple.
Marsha will be cremated quickly and without a public ceremony as she directed.
We will be remembering her, 'sitting shiva' at our house this week, and friends are welcome to drop in and share their favourite stories, or remember Marsha where ever you are in any way you feel appropriate.
At a time to be determined, there will be a Memorial Service to honour and acknowledge Marsha's unique contribution and capacity to share.
[We held a unique celebration of Marsha's life at the Great Hall, Hart House, University of Toronto on Saturday Oct. 7, 2000]