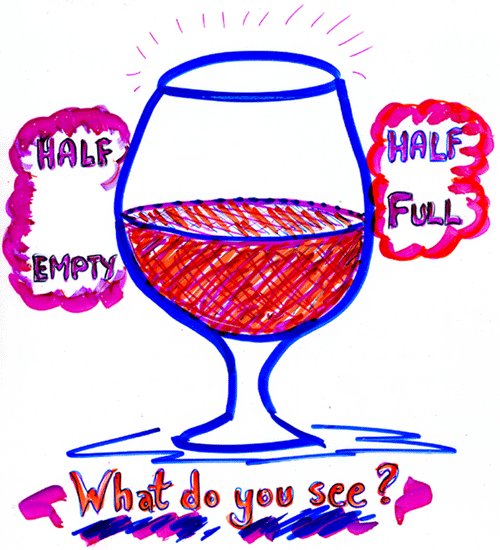 HALF FULL – HALF EMPTY

What do you see?
Where do you choose to focus?
Both are true. Our friend and colleague John McKnight has mesmerized thousands in hundreds of talks where he held up a glass half full. His point with the half full metaphor is that we can choose where to focus our attention. We can be trapped by dwelling on the power of negative assessment – the half-full. OR, we can choose to create futures of possibility by focusing our energies on the Gifts and Capacities in every single person and community. This is our hope for the future.