Parallel to the book "Who Cares Enough to Act", we created a DVD entitled ABCD in ACTION. It was travelled around the world and been a powerful resource for this work. However, CD-ROM technology is 'history', so we have finally put all the content of the CD on line – so you can once again access to the brilliance of Mike Green, Henry Moore and John McKnight.
We have used each highlighted titles from the DVD as a Table of Contents – a way to continue to organize and share this remarkable video content. There are 5 Chapter Titles. There are video links within each title.
ABCD Intro (1 video)
ABCD in Action (7 videos)
Chapter Insights (which has 6 sections with multiple videos in each section)
John McKnight on ABCD (1 video)
Credits (1 video)
ABCD INTRO (1 video)
Table of Contents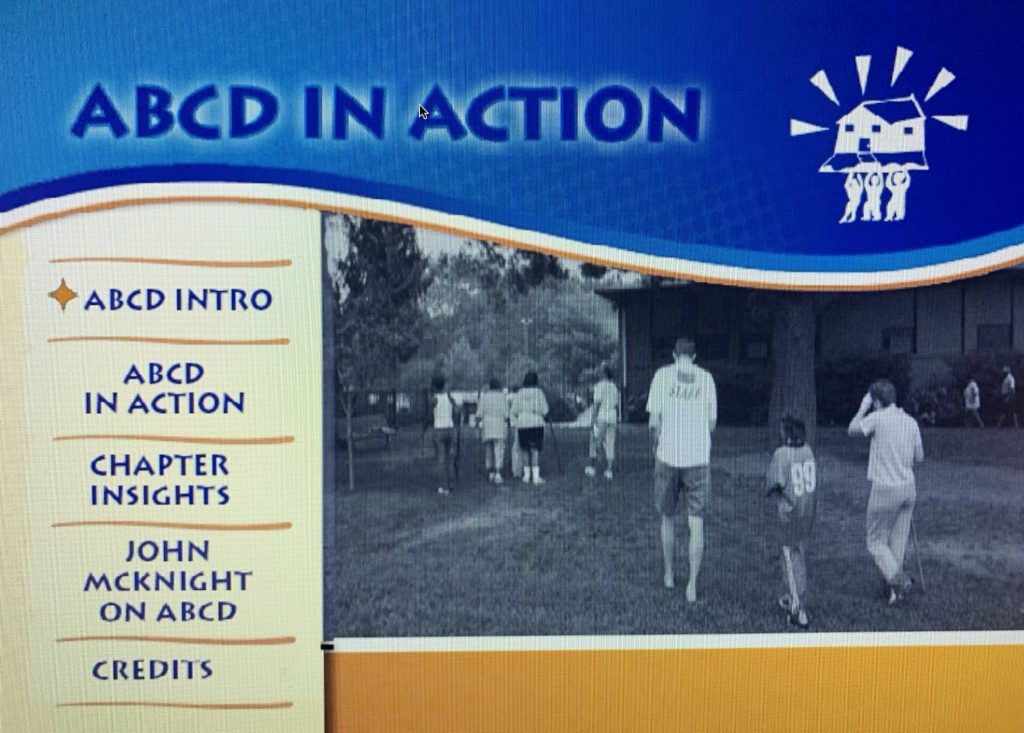 The origins of ABCD are discussed in this ABCD Intro video. These include the five key building blocks:
Discover Assets in the Community;
Discover What People Care Enough to Act On;
Mobilize Groups to Act;
Discover the Different Roles for People and Programs;
Lead by Stepping Back.
ABCD places control with people in the Community.
ABCD in ACTION (7 videos)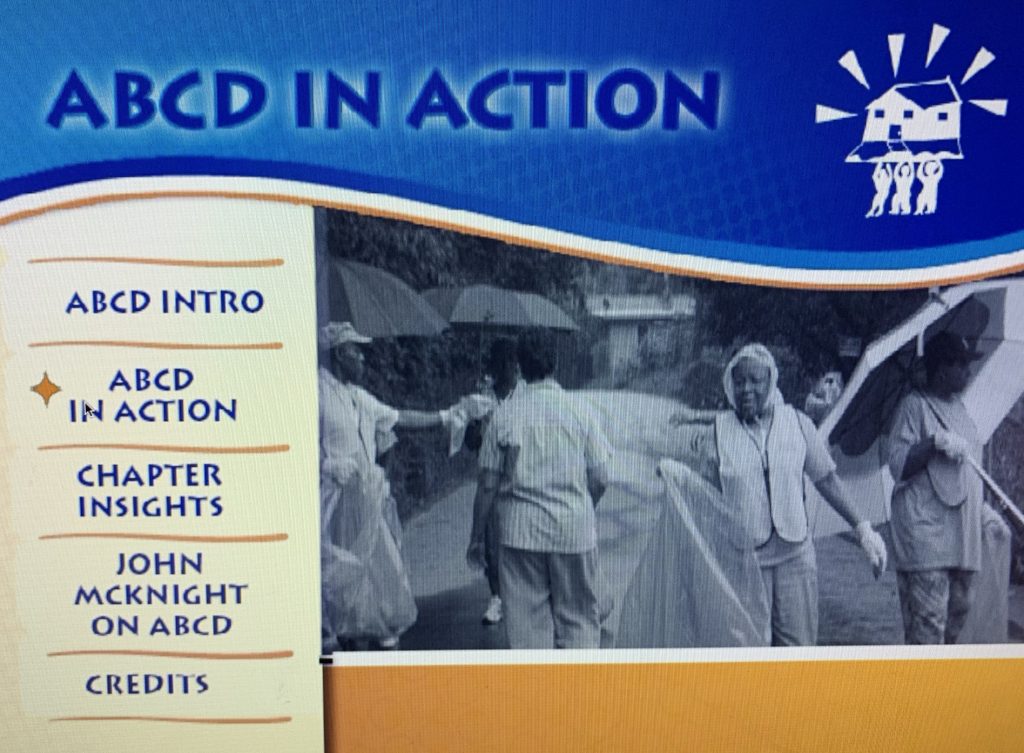 CHAPTER INSIGHTS
Introduction (4 Videos)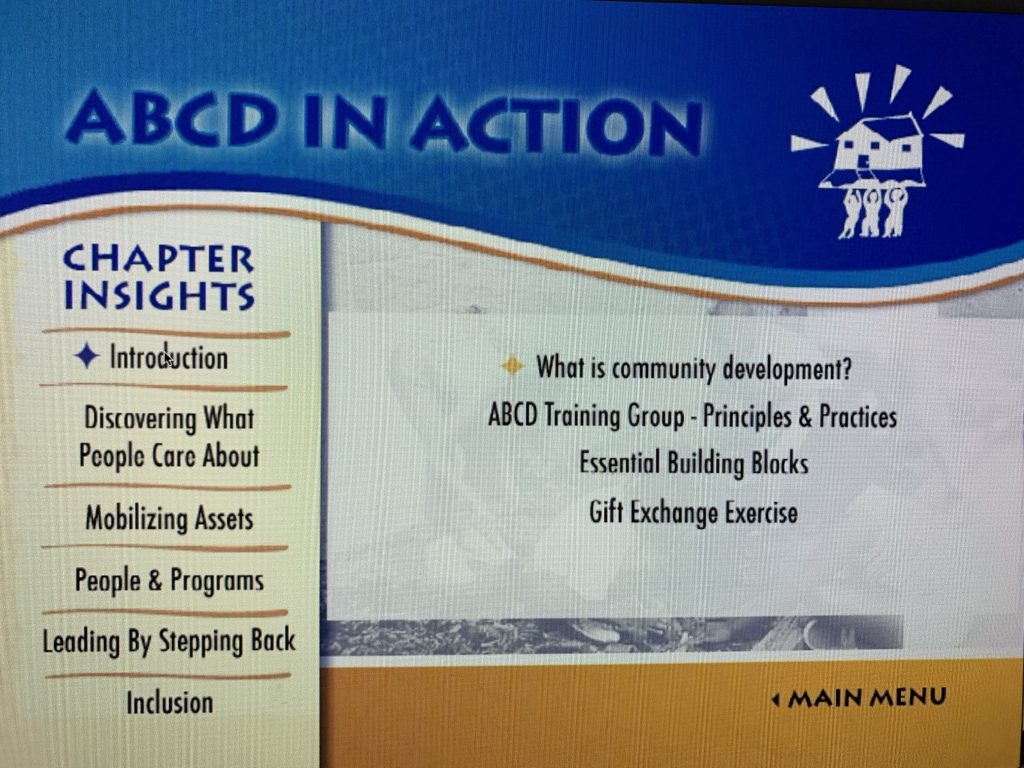 CHAPTER INSIGHTS
Discovering What People Care About (5 Videos)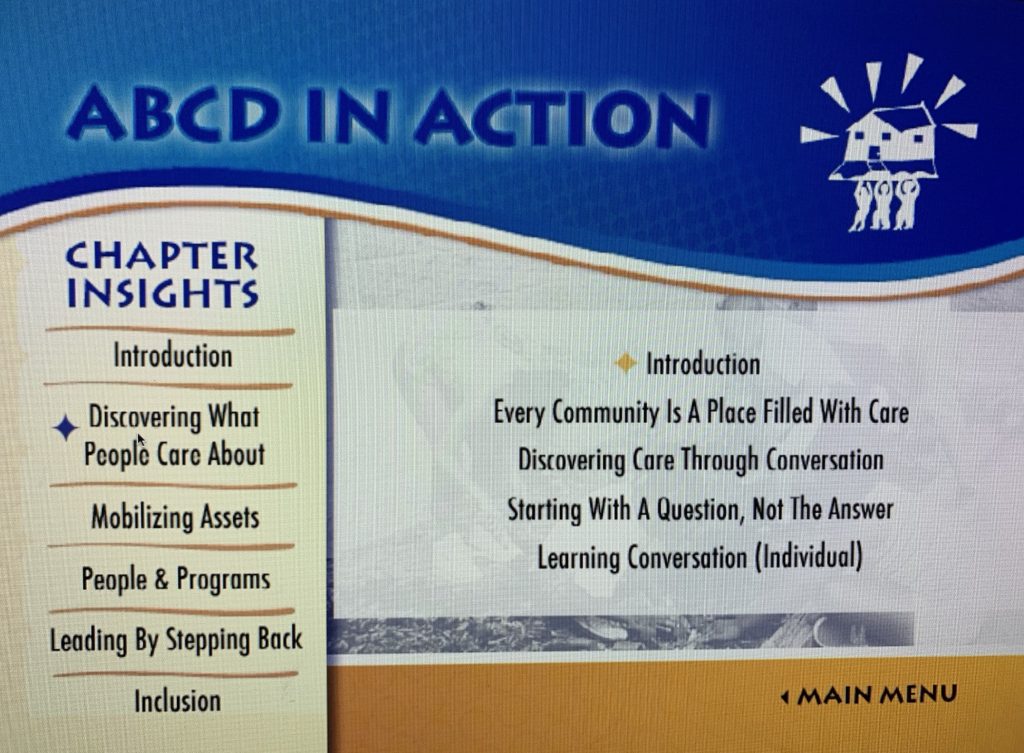 CHAPTER INSIGHTS
Mobilizing Assets (6 Videos)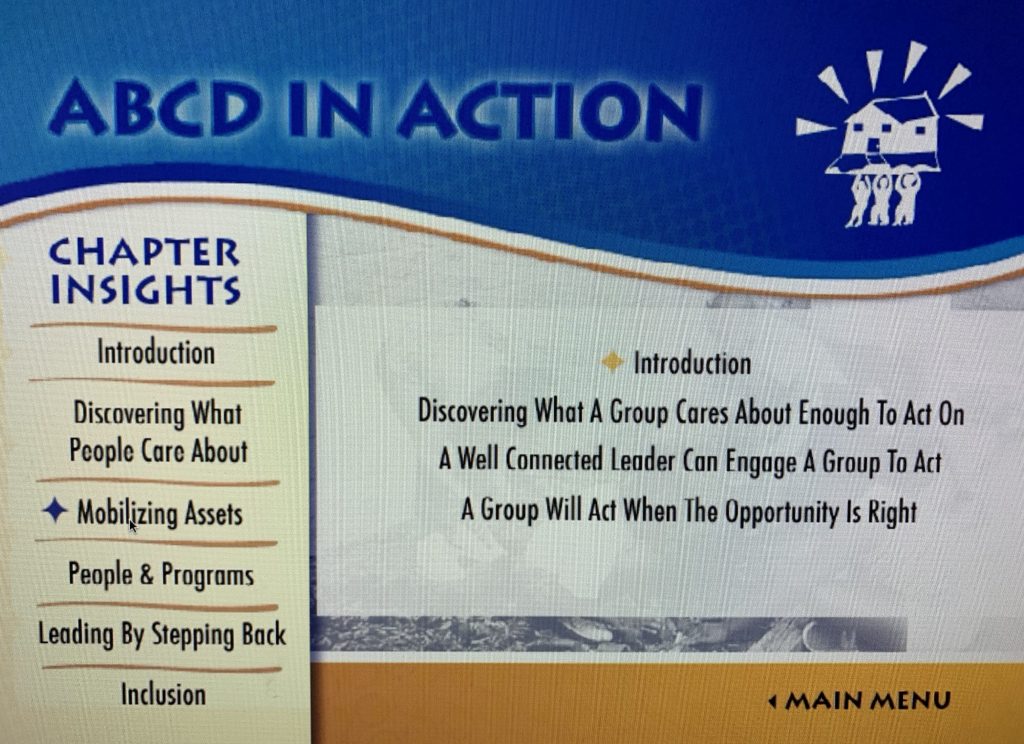 CHAPTER INSIGHTS
People and Programs (3 Videos)
CHAPTER INSIGHTS
Leading by Stepping Back (6 Videos)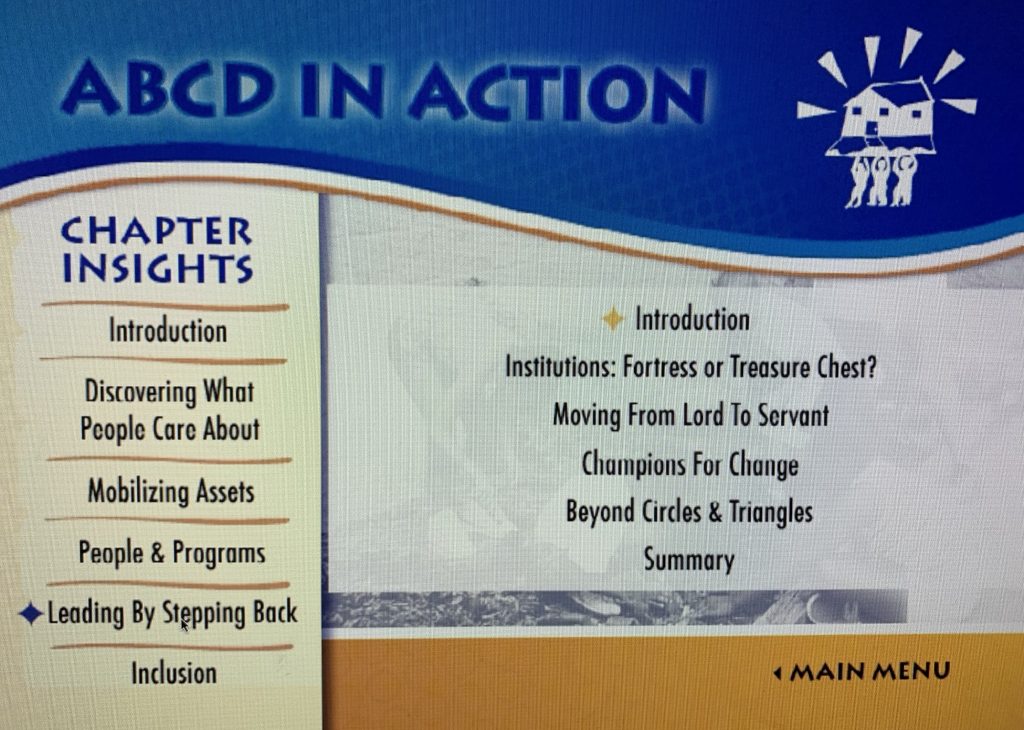 CHAPTER INSIGHTS
Inclusion (3 Videos)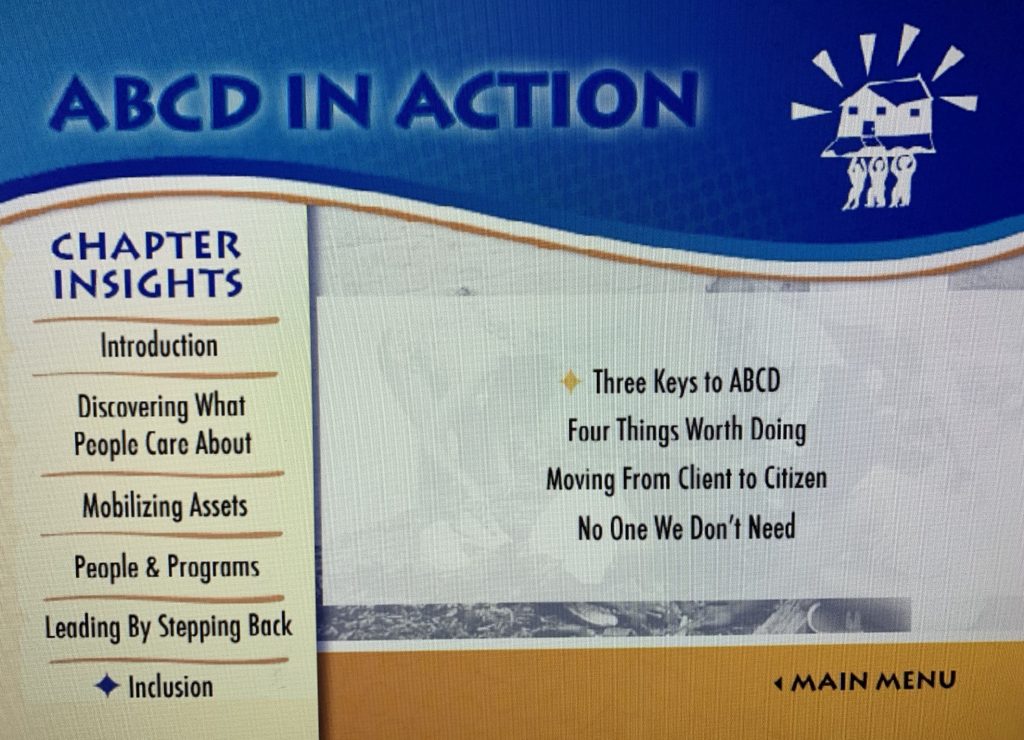 JOHN MCKNIGHT ON ABCD (1 Video)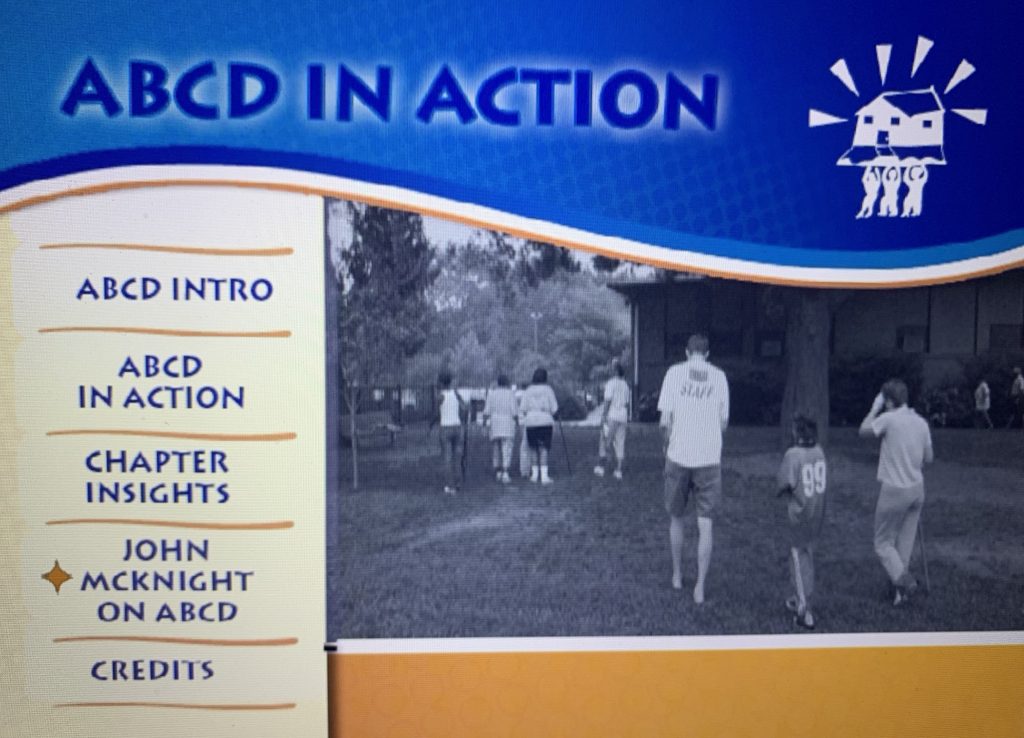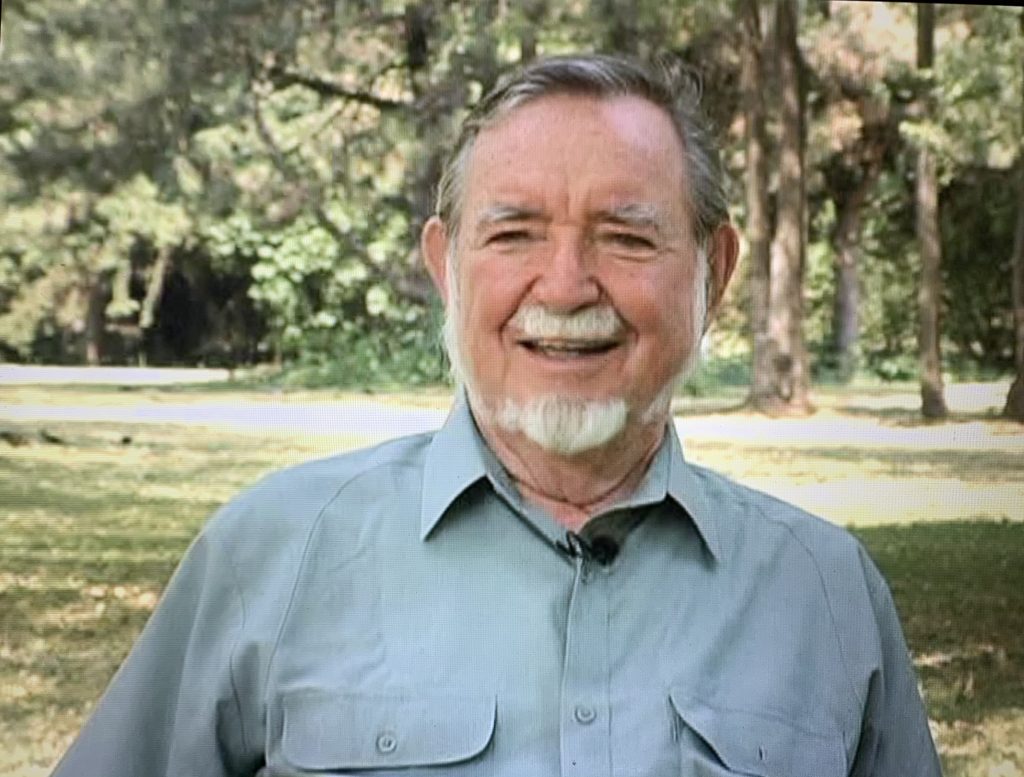 CREDITS (1 Video)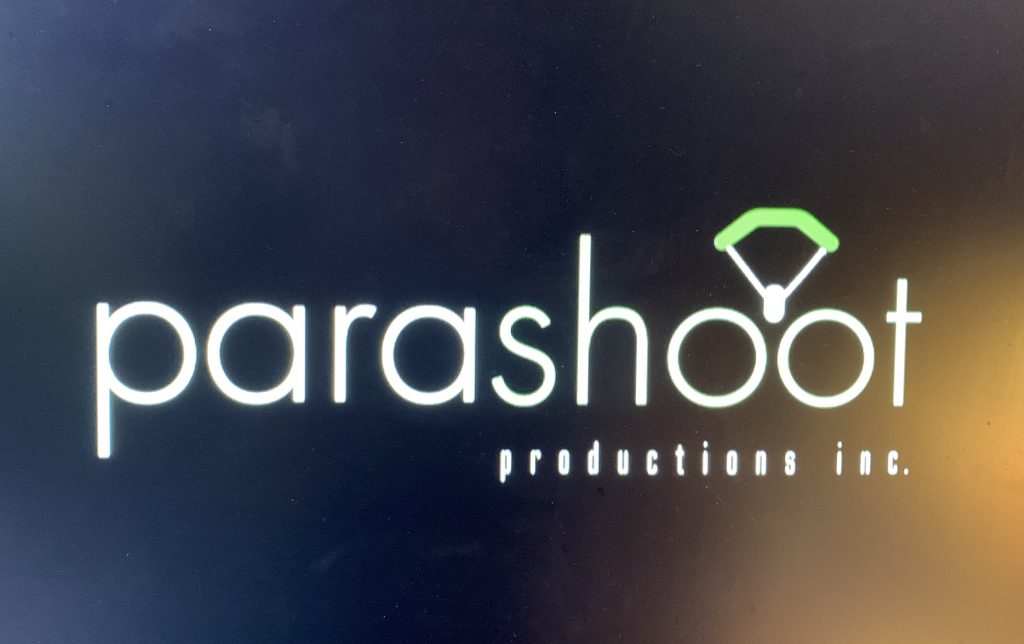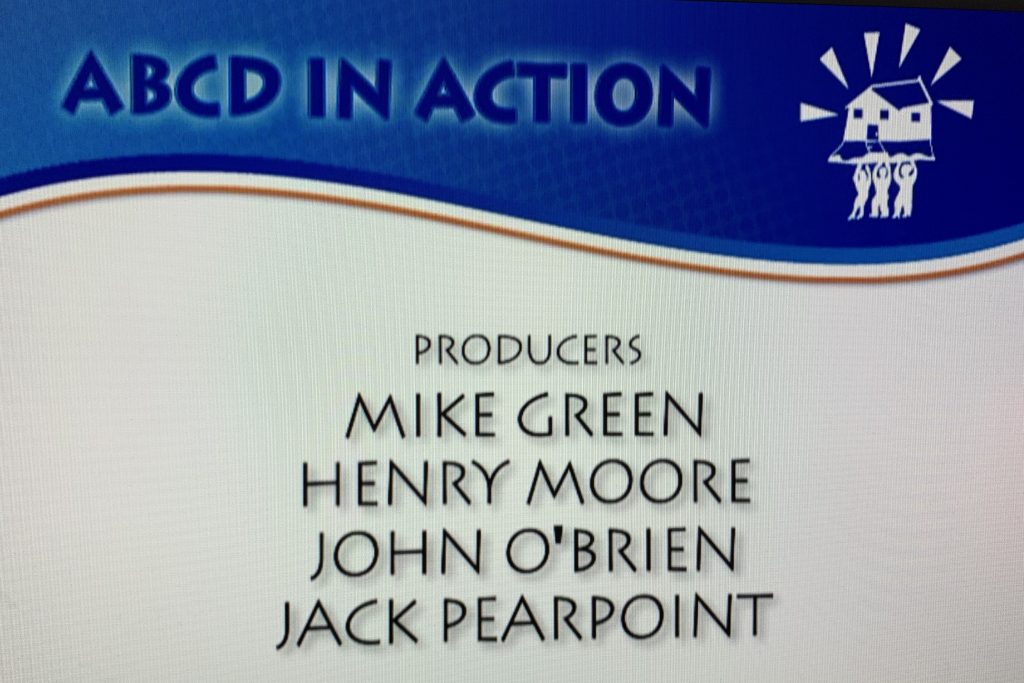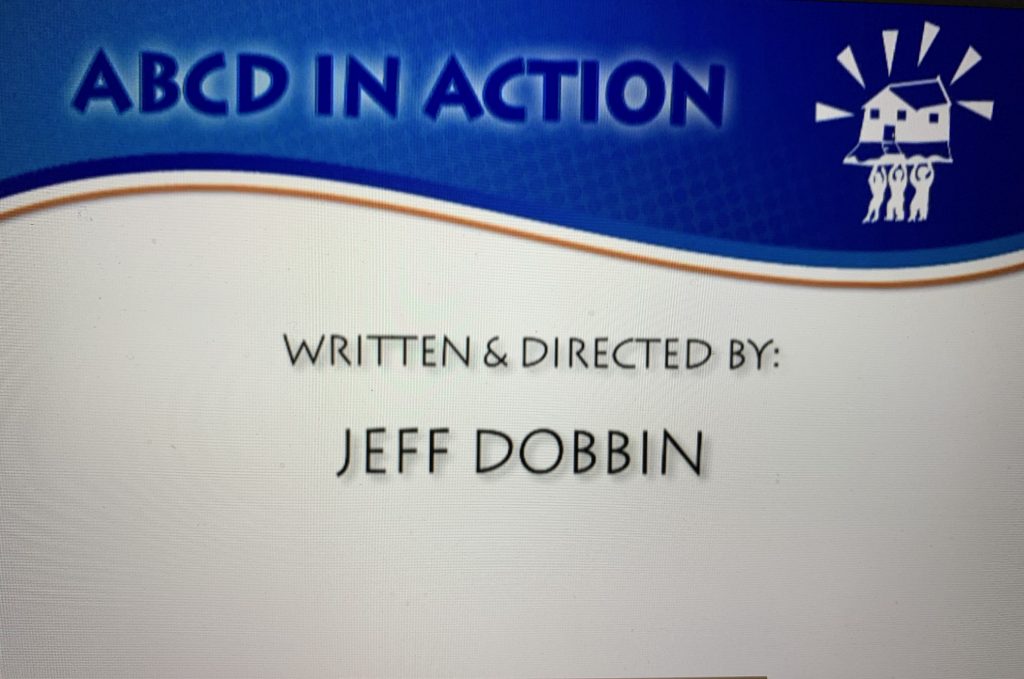 The book the accompanies ABCD in ACTION is 'When People Care Enough to Act.'