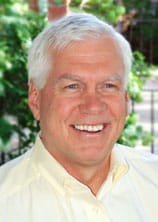 Mike Green offers ABCD training and consultation to organizations to engage their local communities as partners for collective action. He teaches and consults throughout North America and in New Zealand and Australia. Mike's focus is the practical implementation of ABCD principles. He was the training director of the ABCD Institute's Neighborhood Circle for four years. The Circle was a learning partnership of 20 community organizations across North America formed to explore "what works'" for using ABCD community organizing effectively. Mike co-founded the ABCD Training Group 10 years ago. With Henry Moore and John O'Brien, Mike published a book and DVD about ABCD implementation for successful community partnerships, When People Care Enough To Act: ABCD In Action (published by Inclusion Press, 2007).
Mike believes a key question to address is often "How can helping agencies, local government and schools shift from offering 'service to clients' towards offering both services AND support for 'citizen action'"? It takes both good programs and organized people to solve most community problems today.
Mike Green grew up in a small Texas town and has lived in Denver for many years. He is married to Carol, and has one grown child, Annie. Mike's present framework for practice came from three key life experience areas: community organizing, social work and business.Mike has worked for more than 20 years as a community organizer and trainer. He has experience developing neighborhood resident organizations, congregation-based organizations, and community partnerships to address social and economic issues. Mike has also worked in business, having started three different companies. He has experience in business development, marketing, organizational development and management. He is a licensed clinical social worker (MSW) and family therapist and has worked in human services, public welfare, mental health and schools. Mike also helped start a small public school in Denver based on ABCD principles.
Much of Mike's work is about using ABCD to address the question of building more inclusive communities. How do marginalized clients move to being valued contributing members of the community? Mike's inclusion work has a focus on two related questions: organizing local residents in everyday life for inclusion of more isolated people and helping service provider agencies get organized to support these local citizen groups in their work for community inclusion. Mike's daughter Annie is a person with developmental disabilities who inspires his work.
The deepest dream of ABCD is that more and more people can come to see truly that "there is no one we don't need" and that a community without a place for everyone really has a place for no one.
Contact information:
mikebgreen@mac.com
303-349​-7830
When People Care Enough to Act: a great book by Mike Green and Henry Moore