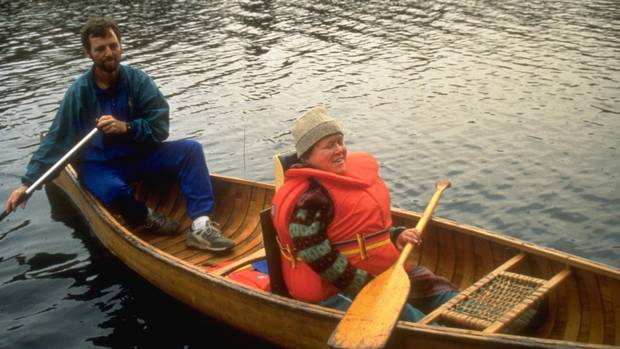 Al Etmanski featured judith Snow's painting "Winter Mourning" in his most recent Disability Digest Issue 5 – Feb. 6-13.2021
Judith taught many of us with blunt questions and profound observations. You can continue this Learning Journey with Judith because she was also an author, a video personality, a keynote speaker. She left tracks we can follow. If you want to explore more, our web site has a rich array of portraits and productions by Judith. Visit and enjoy.
This website features a section on CHANGE MAKERS – acknowledging and honouring the work of many Inclusion pioneers – creating paths for us to follow. The Judith Snow Change maker link follows.
Judith wrote, spoke, 'appeared' in hundreds of venues and tens of thousands of lives. As a tribute, some of us created a free ebook – as a gift to all of you: