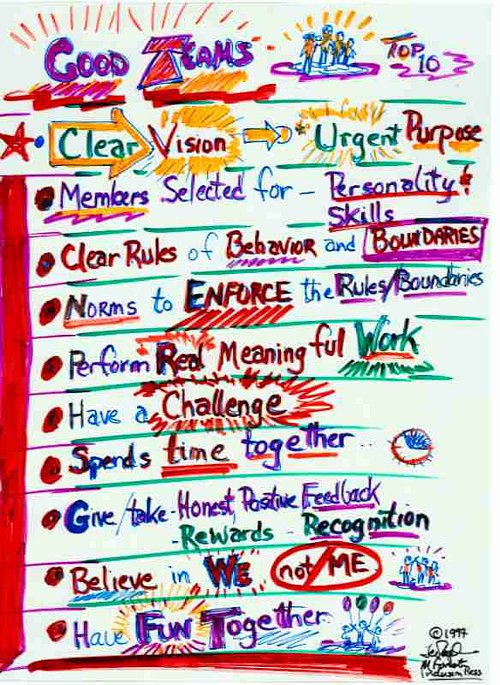 A Colourful Creative Summary of the Research
on What Makes Great Teams
GOOD TEAMS:
Have a CLEAR VISION and URGENT PURPOSE!
Members are Selected for PERSONALITY AND SKILLS
Have CLEAR RULES of BEHAVIOUR and BOUNDARIES
Have NORMS to ENFORCE the above Rules and Boundaries
Have REAL and MEANINGFUL WORK
Have a CHALLENGE
Spend TIME TOGETHER
GIVE and TAKE HONEST, POSITIVE FEEDBACK (Rewards & Recognition)
BELIEVE IN WE – not Me!
HAVE FUN TOGETHER!
_________________
This material may be duplicated however not for any profit-driven enterprise.
If copied please notify us on your intentions
Designed by Marsha Forest & Jack Pearpoint
Copyright 1997 Inclusion Press