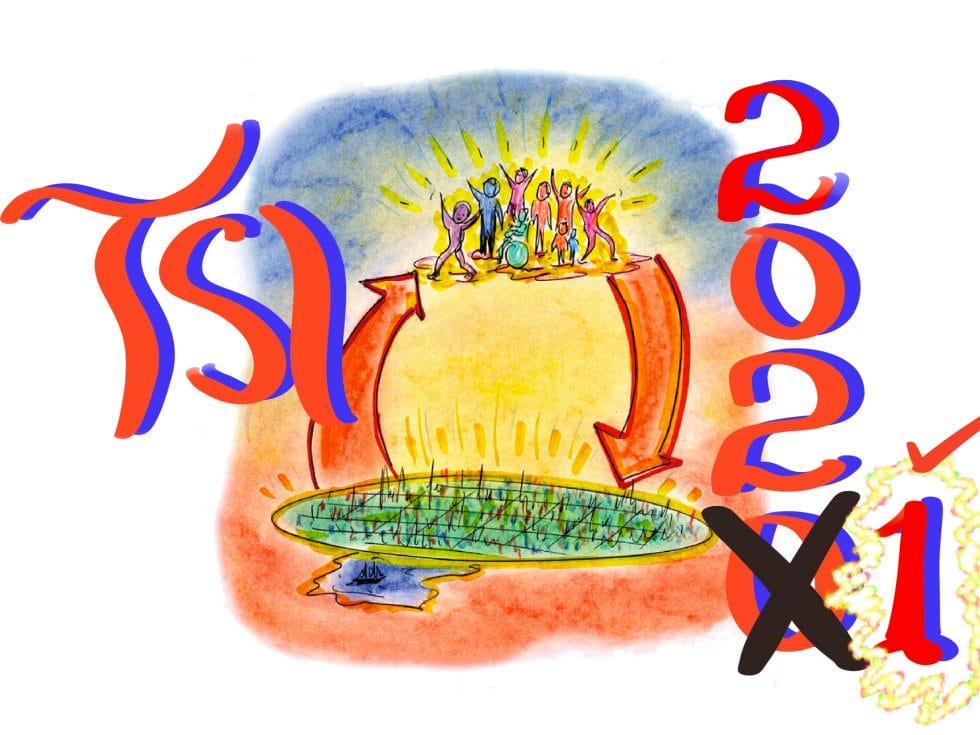 Frequently Asked Questions..
Some helpful hints….
We will begin at 10:00 AM EST – Monday, July 12

Toronto Summer Institute 2021 is VIRTUAL!
In recent years, we were at Ryerson University with our global community. This year our global community will be virtual..
Traditionally, light refreshments would be served. We hope you will create your own collection of tasty delights as we visit together.
ZOOM access is all you will need…All Sessions BEGIN with your basic Zoom link
Zoom is the Only app you'll really need! (and stable Wifi is really helpful)
There is no cost to sign up for a free Zoom account, and it's all you'll really need to join any session, either the main sessions where everyone gathers or any of the concurrent Learning Marketplace sessions.
Please visit Zoom.us to get a free account: https://zoom.us/signup. If you already have a Zoom account, please check for updates before July 12 so that you have the most recent version.
Please arrive at least 10 minutes before the posted start time of any session, so that you can test your audio and video.
If you are new to using Zoom, please link to this guide to get familiar with it! This "Super Easy Guide to Zoom" was created by our friends at the Community Table and We Dialogue, with graphics by Viola Clark.
A DRAFT Schedule and Format for the Week' is constantly emerging.. Check regularly for Updates.
Tuition is 'pay what you can'.
Tuition fee is $250.00, but pay what you can, no one will be excluded. Inclusion Press can offer Invoices/Receipts for Tuition/Registration payments made by individuals or organizations (on request).
During the Institute, we will be creating 'open spaces' on the agenda where we hope you will add your contributions. Your contribution could be something you might like to offer, or a Question you are carrying, or naming a subject you'd like to learn more about. We can't guarantee there will be spaces for everything – but will will try. If you know you want to propose a session, we would deeply appreciate a title, a brief outline and if possible a 60 second video 'pitch' by July 8.
A World Cafe is an extraordinary way to meet people who share your values- and engage in powerful conversations in a safe and welcoming space. You will have the opportunity to meet some 'soon to be friends' as you join in the Virtual TSI.
If you are curious, you can learn about the World Cafe process here.
Are there any other digitals apps being Used at VTSI 2021?
Yes, at no cost to you, we will be using Slack, Kudoboard, Padlet
In every circumstance, we will provide links for you. Sign up is optional – although there are advantages to signing in with your email (FREE). These apps enhance how you can connect and post your ideas or images. These are Optional but will enhance connecting and communication. For us, this is part of out tradition of 'the Stretch' – trying new ways to facilitate and connect while we are still physically apart.
What is Slack? Why are we using it? How do I give it a try?
Slack is a FREE messaging app that connects people. Slack is a way we can communicate as a community. Slack helps us work in a more connected, flexible, and inclusive way, and makes access to others part of the VTSI easier.
People can connect with one another in dedicated spaces called 'channels' that we'll create just for this event. This allows us to bring people and information together in small groups – or just one-to-one. We can message each other, connect and collaborate around topics and themes of interest.
How to Use Slack for Virtual TSI 2021
What is Padlet? Why are we using it? and How do I give it a try?
Padlet is a free online tool that we use so that we can all 'see what we say'!
Padlet links will give us access to common pages for posting words and images/graphics.
You do not need an account to contribute to a padlet. When a padlet link is shared with you, you can view or contribute (including anonymously).
How to Use PADLET for Virtual TSI 2021
What is a Kudoboard? Why are we using it? How do I use it?
Kudoboard is an online tool to gather a group and send appreciation. Think of it like the greeting card that gets passed around and signed, but in a more fun and flexible style.
Kudoboard is essentially a virtual bulletin board of messages, gifs, photos and video clips for any occasion.
How to Use KUDOBOARD for Virtual TSI 2021
What is the "Gifts of Community"?
As we close our events, our tradition is that we have invited the participants to 'share/contribute their gifts' with their new community. There is no compulsion, but people have contributed songs, poetry, dance, reflections – imagination is the only limitation. With Zoom, we have a new limitation, so if you think you might want to contribute, think 'short' – (not more than 2 minutes) – and you might even prerecord something to share..
Will I receive any reminder notices before July 12?
There will be 'reminders' including the Zoom Link and updates on the constantly emerging agenda sent at intervals x days, x hours etc… All sessions will begin with the same Zoom link – so if you get lost – go to the basic zoom link and we will find and redirect you if required.
Do I need to attend all day for the 3 days of the Virtual TSI?
We have all endured the Pandemic and endless Zoom sessions. That is why we are only doing three shorter days, with lots of breaks. We want you to enjoy your participation. We also respect your schedules. So, join us whenever you can for as much as you can. And as much as possible, we will be recording sessions and posting them so you can revisit at more convenient times. This is also an accommodation for time differences in Europe and particularly Australia, New Zealand and India.
Are there any hospitality places to gather during the TSI?
Our intention, with your help, is to create a "virtual hospitality room". You will be empowered to bring your own beverages and snacks. It will be a self-organizing kind of gathering space with great new friends and we anticipate (hope for) music.
What do I need to Bring?
An open heart and open mind!
Your creative spirit. Curiosity!
A willingness to stretch into meeting new people from North America, Australia, New Zealand, The Netherlands, England, Scotland, Ireland, Germany, Finland and more. Bring your curiosity and engage in conversations that matter!
Basic 'supplies' you may need to participate in the Virtual TSI – Journal/Doodling Materials:.
We will be sending pdf's for personal TSI journals, and we'd encourage you to have on hand pens, markers, paper, or sketch books to doodle and draw as you participate in the Institute. Mostly we need you to be as present as you can be…so set yourself up with a comfortable chair, snacks and beverages. If you were in Toronto, we would be offering 'treats'.
Collect pens, markers, chalk, paper, whatever you like to doodle with – because we hope you will join with us in creating doodles – and then sharing them on Padlet!! Beth Mount will also want you to gather 'stuff' – a few objects that you like – because you will be "making' a story with them as metaphors. Beth will explain!
Resources to Share:
In additional to building a participant directory (so you can find each other), many of us have remarkable resources we would be willing to share. If you submit such shareable treasures, we will gather and share them – online or as a download (to be determined)
More questions?