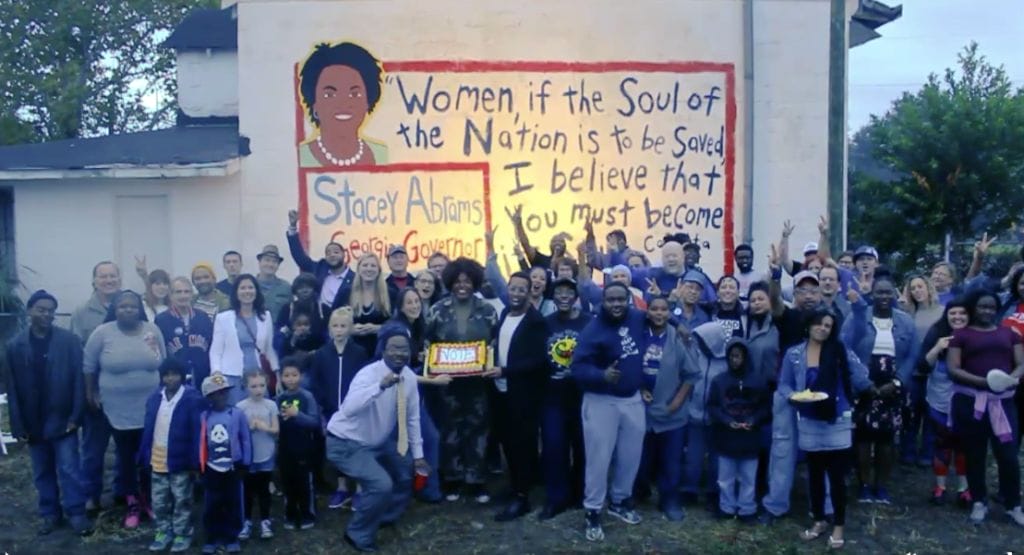 The Political Rascals
in Action
in Georgia
Many of us have worked with Citizen Advocacy in Georgia – and Tom Kohler in particular. From that, a collection of people have become part of the Toronto Summer Institute extended family – attending workshops in Savannah and Toronto. One of their efforts was an extensive series of events entitled 'Emergent Savannah' – building and strengthening their community. In 2018, eleven from that team, created the Political Rascals.
Political Rascals was founded in Savannah, Georgia in 2018 by eleven friends who believe that Savannah needs to do so much more to address persistent inequality and political disempowerment. More than a year earlier we had connected through a shared passion for community organizing, self-care, and fine wine. We called ourselves the Political Rascals and committed ourselves to social, economic, and political change at our home in Savannah, Georgia and beyond. Political Rascals was created to better help us achieve that goal. https://www.politicalrascals.com
There are many deep connections to the TSI Network including that some of the TSI practices have been implemented in Savannah. The Art of Social Change workshop; the Telfair Museum and events with Beth Mount and Gail Jacob who rounded up sewing machines from Madison WI. Patti Scott and David Hasbury created a wonderful video of the Chatham Savannah Citizen Advocacy covered dish supper, a place where Moncello, Clinton, Coco, Molly, most of the Political Rascals have mingled with Patti and Dave, Tim Vogt, Beth Mount, other TSI related folks. Our connections have deep roots.

Tom Kohler recommends many possible ways to provide support. Join us and support the political rascals.
• Buy t-shirts and signs (bulk rates (not listed on website) are available.
• Buy yard signs in bulk and then then started sending photos of their neighborhoods Going Blue With 2 in Georgia…
• Buy shirts and take photos – wearing the shirts – in front of iconic locations in your communities. — like in front of the Liberty Bell in Philly, or in front of Trump Tower in NYC, or in front of the State Capitol in Madison
• Suggest to Peter Leidy to write a song and sing it in his new shirt…
• What great Xmas gifts!