AFTER TSI – Staying in Touch
TSI Recordings: these will take a little time. You will be notified when they are available on line.
Stay connected to Inclusion Press
• Sign Up for our Newsletter
• Like Our Facebook page – See posts, photos and more on Facebook.
• Follow Our Twitter feed – The latest Tweets from Inclusion Press (@InclusionPress). Working for inclusion for people of all abilities + backgrounds. All means all!
• Follow Our Instagram – images of where some of the action is…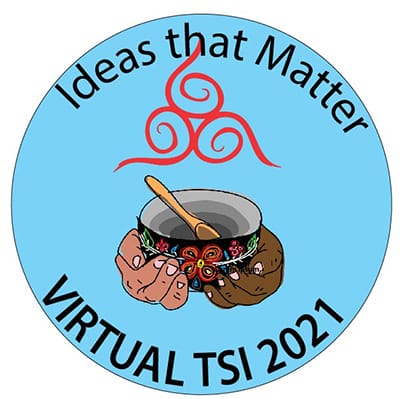 Join us for Future
IDEAS THAT MATTER EVENTS

Stay Tuned
Explore with your TSI Directory
Completed pdf coming soon!!
Join: No Labels No Walls Festival:
featuring Kukunori (Finland) and the Stringdberg Laboratory (LA, California)
Aug. 25-26.
Join: We are One Festival – from Scotland – Oct. 21-23
Get CitizenFest Updates – CitizenFest is a celebration of inclusive citizenship, and the possibilities of a world where everyone matters – without exception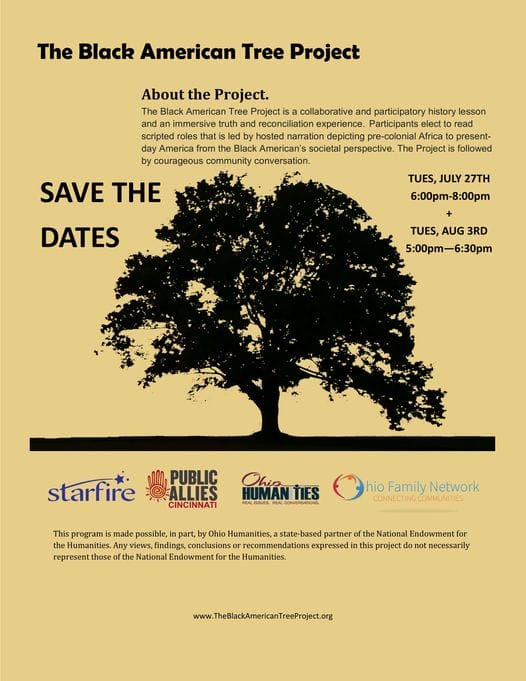 The Black American Tree Project prototype: Tuesday, July 27th, 6:00pm – 8:00pm
The Courageous Community Conversation: Tuesday, August 3rd, 5:00pm – 6:00pm
Registration is free and open to the public! Registration link will follow. Included is our short video about The Black American Tree Project, as well as a WVXU radio spot about the project.

The Black American Tree Project is a unique, participatory experience that fosters understanding, respect, truth, and reconciliation about the experience of Black Americans from pre-colonial Africa to the present day. Participants elect to read a scripted role that is led by hosted narration. The typical duration is 180 minutes: 90 minutes for the project itself, 15 minutes in the beginning to introduce and close the project and 60 minutes for reflection. Click here to see our short video description by Freda Epum and Danyetta Najoli, co-authors.
You can find more information on the project on our website: https://www.theblackamericantreeproject.org/
Myriam A Wane myriamawane@gmail.com
More EVENTS – Your Offerings…