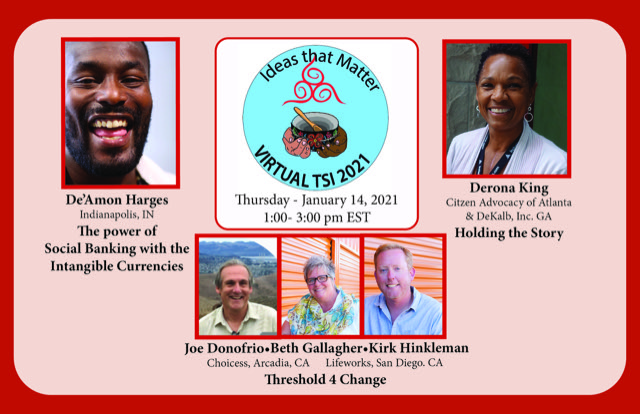 On Jan.14, in the Virtual
Toronto Summer Institute,
featured three presentations –
followed by three 'breakouts'
These videos record
sessions by Derona King.
There are three videos here. The first is the Ideas that Matter introduction on Jan. 14 – including brief statements from the three key presentations. Derona King's introduction is included, followed by her breakout session and then the followup session on Feb.
Welcome to Ideas that Matter – including the Introduction to Holding the Story: Derona King – Jan 14.2021
Holding the Story: Derona King – Breakout Session – Jan 14.2021
Holding the Story: Derona King – Followup Session – Feb. 8. 2021 –