EXPLORE: Telling the Visual Story in a Digital World
BACK BY POPULAR DEMAND!
While Gabby Melnick has always been an artist, it wasn't until the 2016 Toronto Summer Institute where she discovered her passion for graphic recording and facilitation – and she hasn't put the pen down since. The COVID-19 pandemic shifted the way people connect with each other and inspired Gabby to explore different tools and methods of providing graphics to support group conversations. Today her prefered medium is her I-pad Pro using Procreate.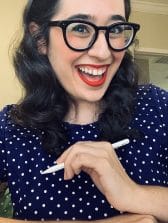 If you are interested in exploring your own transition to using digital graphics, this is for you.  Anywhere on the learning spectrum is fine if you have the passion and access to a digital platform to begin your journey.  Gabby's introduction will be general – the approach and possibilities of digital recording graphically.  If you have a digital itch that needs scratching – join Gabby. 
COME BACK FOR MORE… OR … JUST GET STARTED. ALL WELCOME
The Video below is approximately 2 hours – including the full Ideas that Matter session with Gabby Melnick: Telling the Visual Story in a Visual World. enjoy.
There are 3 Links:
• Introduction to Digital Graphics event – and Gabby Melnick's story of How i got here.. (to Digital Graphics) (22 minutes)
• Demonstrating Digital Graphics using an Ipad and Procreate – with Gabby Melnick – (81 minutes)
• Gabby's Digital Recording Resource List – June 23 edition.